This deal was posted more than 60 days ago and might be expired already.
After months of campaigning, Britain votes to leave the E.U. One of the biggest effects on everyday Americans is Brexit may push mortgage rates to historic lows.
According to Freddie Mac, the benchmark 30-year fixed rate has been in the 3 percent range for almost a year, nearly a three-year low.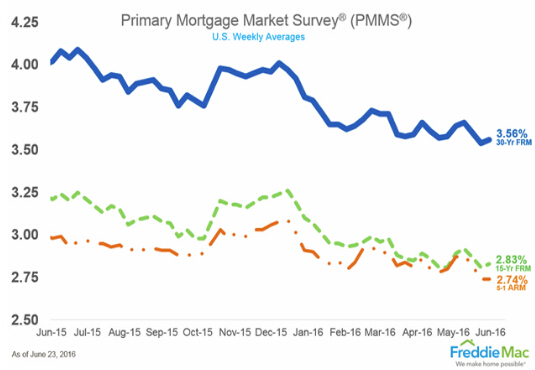 If you are homeowners who have mortgages, don't forget to check current mortage rates with your brokers or online website, such as LendingTree.com for a free quote.